For heavier leather used in sheaths, holsters, and protective gear, we have 5 standard leather colors. Our standard leather colors are Black, Dark Brown, Light Brown, Burgundy, and Natural.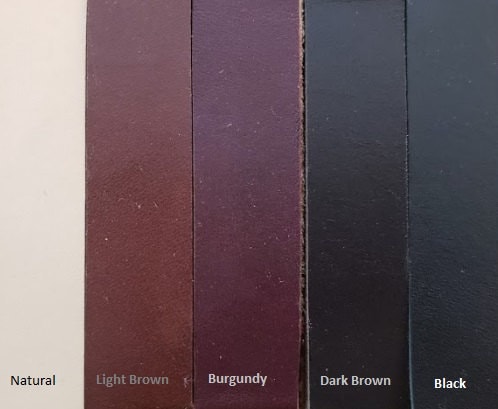 Many other colors are available, so you're not limited to these 5 colors, though there may be an upcharge for custom dyed projects. 
Here are some examples of custom dyed projects we've done in the past: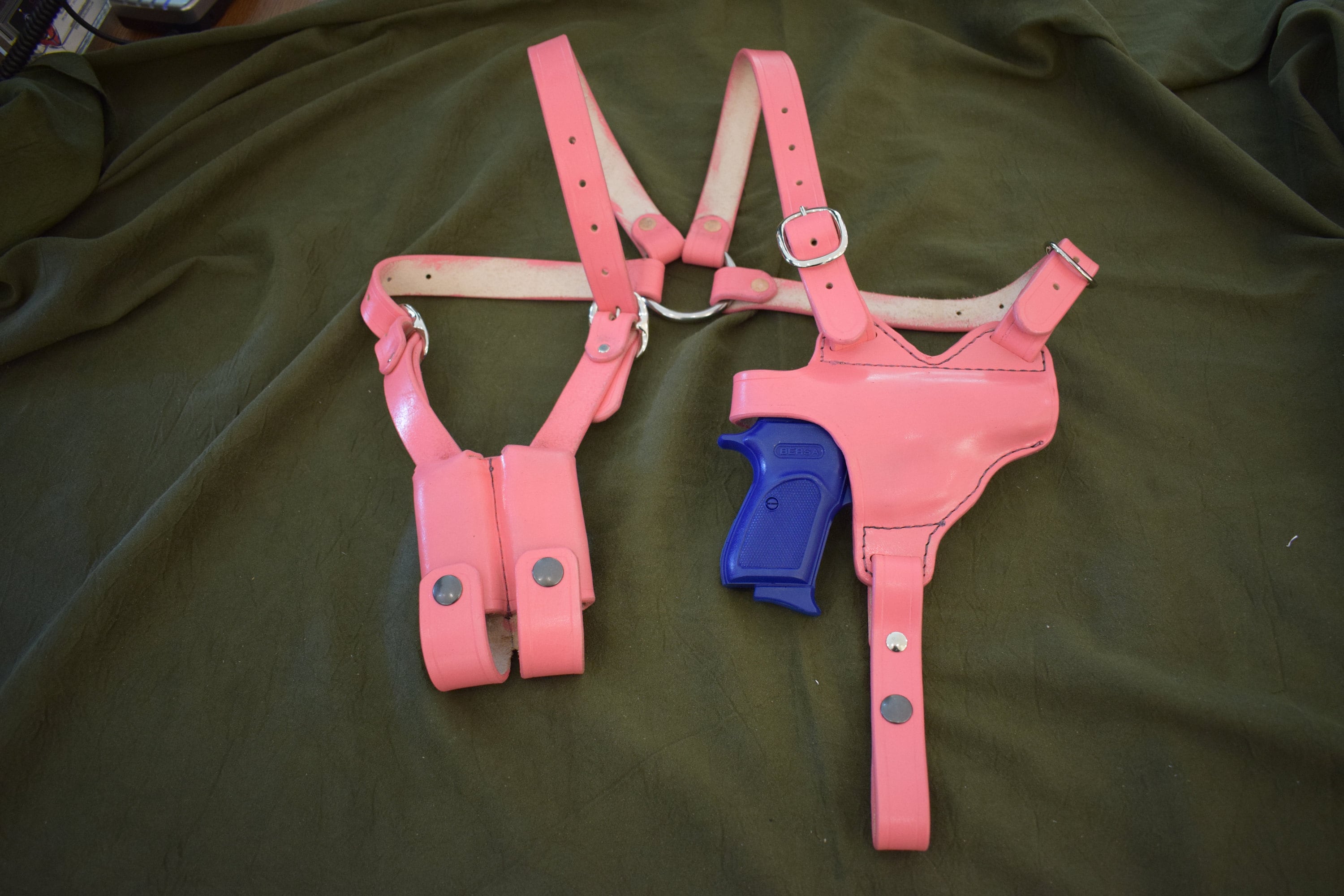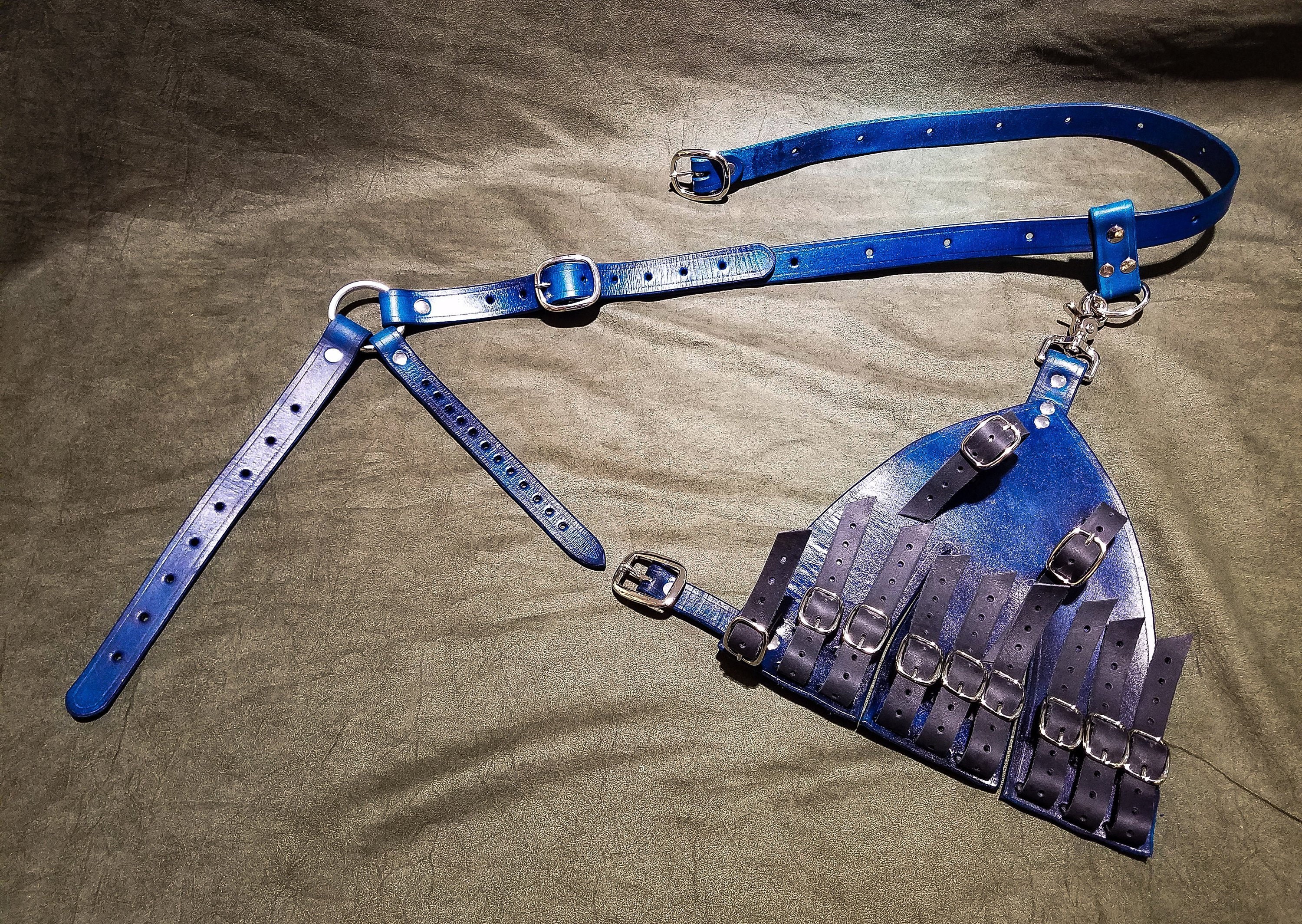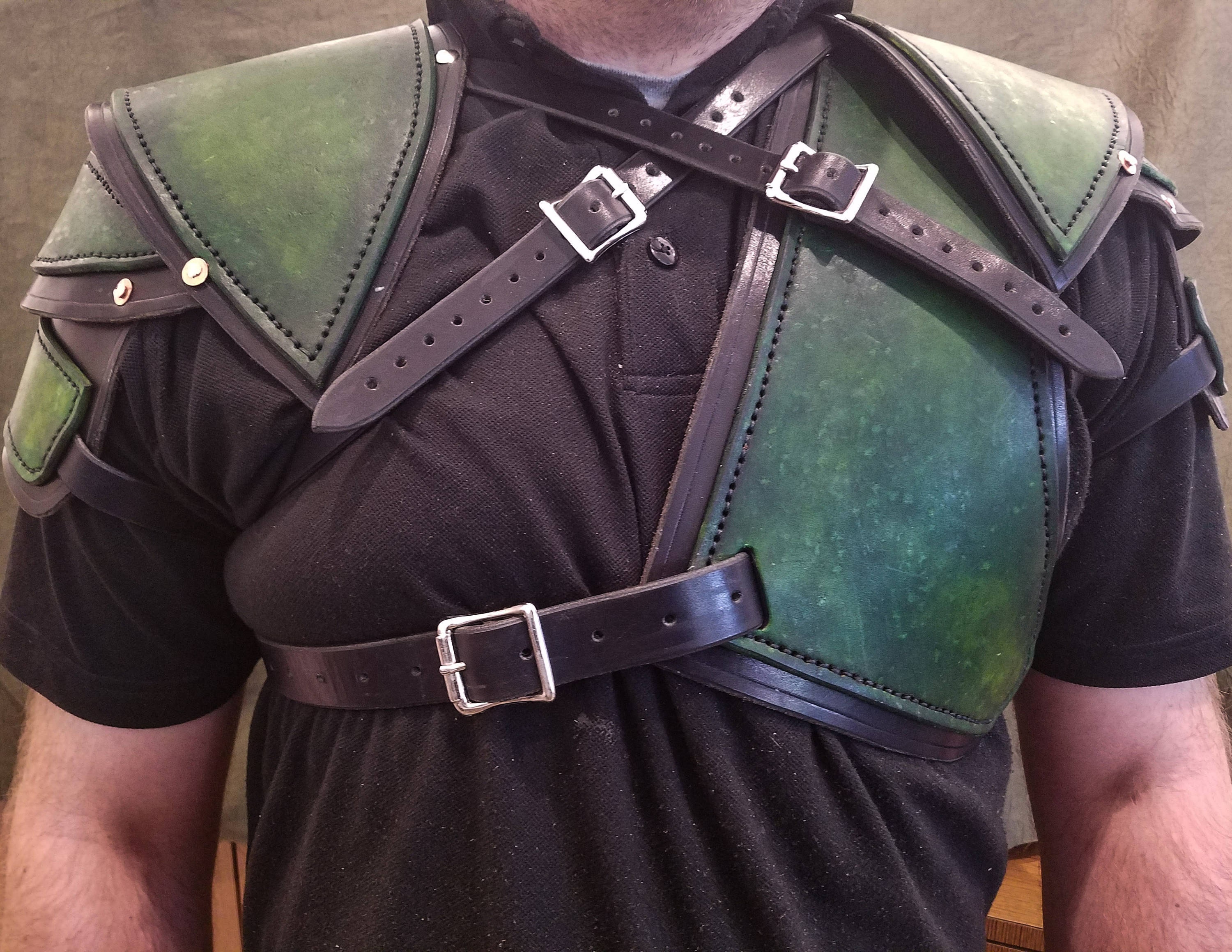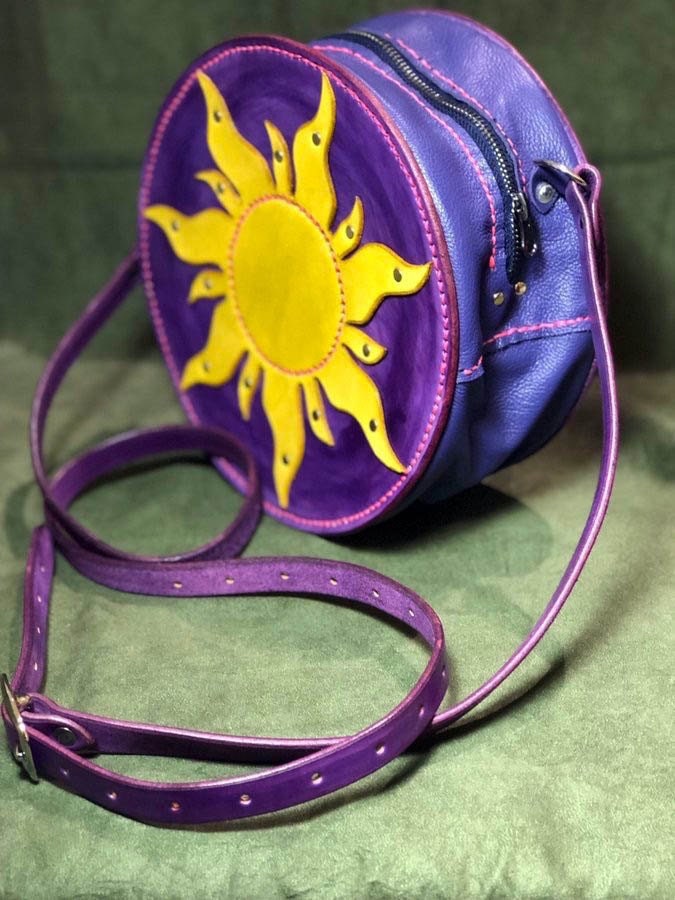 Lighter weight leather such as Suede, pigskin, and bison have many other color options, so feel free to message us for details on what is available. 
Our standard kydex colors are Black, OD Green, Chocolate Brown, Coyote Tan, Gunmetal Gray, Venom Green, Safety Orange, Hot pink, Blood Red, Police Blue, Safety Yellow, and Clear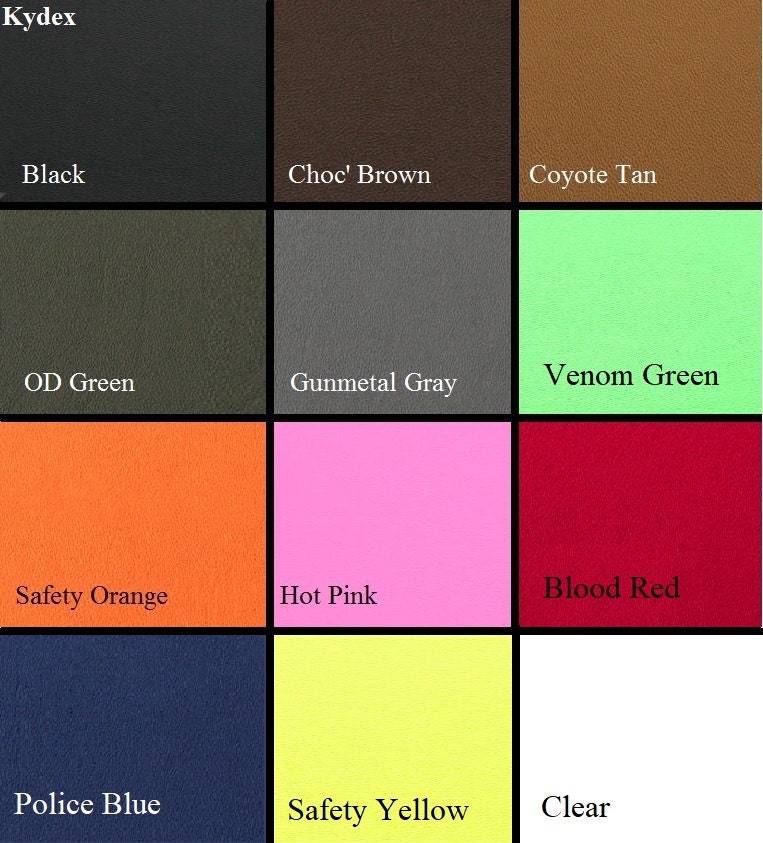 There are a few non standard colors for kydex available such as a few options in camoflague patterned: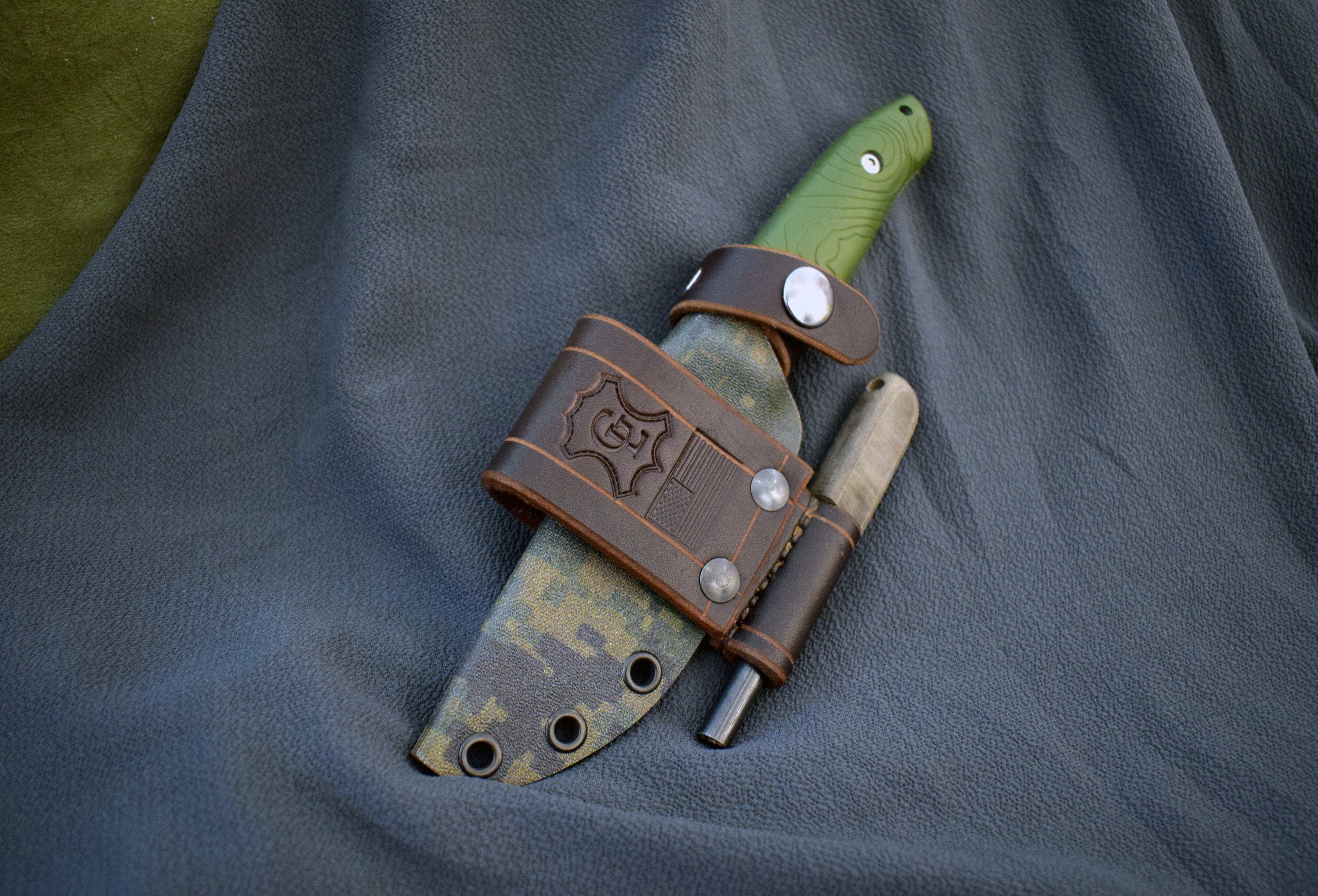 as well as carbon fiber patterned: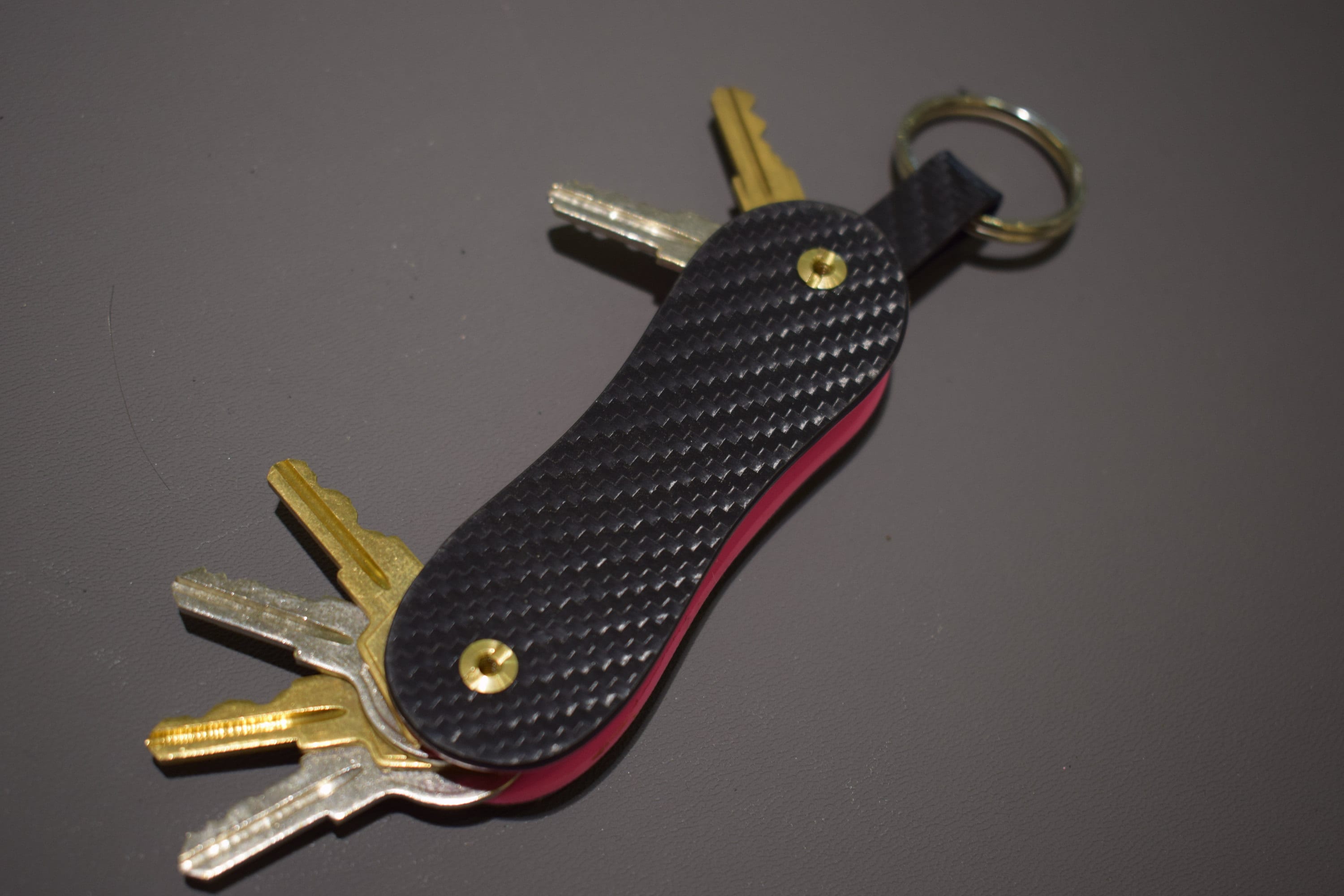 Many options are available. Message us for details.